Home – About Me
Welcome! Use the drop-down menus (on right) to explore.
Books are bees which carry the quickening pollen from one to another mind.– J.R. Lowell
My love of books…where did it all start? 1963. I was terrified on my first day at school. I sat on the hard carpet-mat, and the teacher read Horton Hatches the Egg to the class. I became so engrossed I didn't even notice my mother slip out. That loyal elephant helped me get through that watershed day without too many waterworks. My Mum worked in a small children's library (yes, they had libraries just for kids in the 1960s!) where I'd go after school, which got me hooked on books. Significant childhood books were The Crab with the Golden Claws; the Moomins and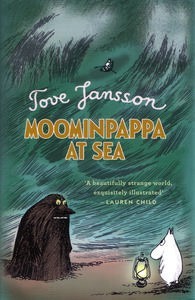 The Hobbit. As a teen I loved reading sci-fi, especially Ray Bradbury stories.
My first jobs included community work, gardener, insect research assistant (aka bug counter);  later a primary school teacher for 15 years; and now I'm a full time writer and editor (with a little acting too!). I've always got a buzz from writing — I thank my Year 4 teacher, Mr Stedman, who praised a quirky report I wrote. I have a science degree and love writing science books for children. My wife Penelope Todd is a fine novelist, publisher, and excellent editor, and we have three lovely grown up children and two wonderful grandchildren.
Interviews:
Latest interview: 12 Curly Questions!
Newspaper interview No.1: Flying the Flag for Peace

Newspaper interview No.2: Making Bee Lines
Interview:
What were you like at school? A bit shy, a bit worried, but I had a sense of humour that made it a bit fun.
What were your best and worst subjects? Loved English, dreaded PE (I was skinny and always cold).
What was your most embarrassing moment? When a teacher dragged me off stage in our high school talent show and I was 'showing off' (funny, I thought that was the point.)
Which person from the past would you most like to meet? Myself as a schoolboy: I'd tell me not to worry so much.
Who inspired you when you were little? Yes, that's right… Doctor Who, that is. On a black and white TV it was thrillingly creepy.
What was the book you most loved as a child? Calico the Wonder Horse (The Saga of Stewy Stinker) by Virginia Lee Burton.
Who is your favourite children's author now?  Tove Jansson (Moomin books).
What's the best thing and worst thing about being a writer? Worst is not enough time; best is when I first see a copy of my book arriving in the snailmailbox.
If you weren't a writer, what would you like to be? A film-maker. Favourite movie at the moment, Rear Window.
What advice would you give to aspiring writers? Read great books. Write down your dreams (both sorts). Be persistent.
What is your favourite food? Honey, walnuts, blackcurrants from my garden.
Do you have a nickname ? My grandsons sometimes call me Tintin (it's the quiff).