Unsung NZ Sci-Fi
Three neglected science fiction books by New Zealand writers:
The Red Dust by Bee Baldwin (1965) is one of the first NZ post-apocalyptic novels. A deadly red dust released by Antarctic drilling wipes out much of the world. A group of immunes must survive roaming gangs and a mastermind who wants to rule New Zealand. It's a chilling, well-structured story, with great use of NZ settings (this adult novel was inexplicably in my primary school library where I read it at age 10 and understood about 10%).
The Unquiet by Carolyn McCurdie is a strikingly original intermediate novel and a suspenseful read. It has an apocalyptic opening when the planet Pluto and parts of the Earth's surface vanish. A small town girl has a gift for sensing unrest in the fabric of the universe and becomes the focus in a battle as the novel turns into a fantasy.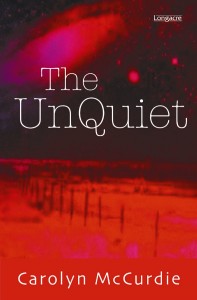 Where All Things End by David Hill describes a spectacular journey into a Black Hole. A mission to study the hole goes wrong and the crew race towards the Singularity- a point where all things become no-things. A ripping yarn underpinned by a convincing depiction of space travel and universal theories.
Tags: books, reviews, science fiction