The Little Prince
The Little Prince (1943) by Antoine de Saint-Exupéry is a fable about a pilot who crashes in the desert and meets a wise child. It's one of the world's most translated books (in 250 languages) and the top selling French book. It has the most intriguing sentence in all children's literature:
What is essential is invisible to the eyes. (L'essential est invisble pour les yeux.)
What is 'essential'? Is it truth, love, soul, uncertainty? These are the questions the story evokes. The opening chapter about following your dreams is brilliant. Saint-Exupéry was a pilot who also wrote great adventure books (eg. Wind, Sand and Stars ). His delicate watercolour illustrations are near perfect too.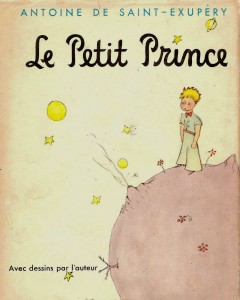 Tags: children's books, consciousness, reviews