Wings — new bee novel for children
Finalist in 2012 Sir Julius Vogel Awards (Science Fiction and Fantasy)
Huber creates courageous characters with whom readers will empathise instantly. –Sydney Morning Herald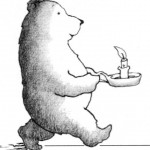 A Top 50 Children's Book of 2011 — Listener magazine
Wings (Walker Books) is a honey bee novel for children about Ziggy (from my bee book, Sting).
Reviews:
Is a bee a believable protagonist? It's a unique choice of hero but in this case it works well.  Sydney Morning Herald
What I really liked about the story, apart from the fresh, fun idea, is that the reader sees life from a bee's point of view. ABC radio
The story zips along with plenty of page-turning excitement. It's a superb chapter book for young readers. Jean Bennett
A great adventure story that kids can read with wide open imaginations. Dymocks
This bee's-knees sequel is worth it just for the awareness it raises of the plight of the world's bees. Listener
Buy Wings online – NZ (Free Shipping!) and International click here.
Buy Wings — Australia click here.
The Story: Bees are disappearing and a scientist turns to Ziggy for help. Ziggy and his family explore Tokyo and discover something that could destroy all honey bees. He meets Giant Hornets (see movie at bottom of this page), goes underground and is challenged to life and death puzzle game. The novel is a fast-paced mix of animal fantasy, sci-fi and beekeeping.
Newspaper interview, click here.
Themes: Hope, cooperation and environment. Includes a Guide to Honey Bees at the back of the book.
Wings Teacher Notes (download pdf).
The Inspiration: When I watched some of my bees die from pesticide poisoning I knew this would be Ziggy's next mission. Bees and humans have been partners for ages but are now endangered by pesticides with brand names like 'Harmony',  'Admire', and 'Liberty'. (It was hard to match these shameless names when inventing a pesticide name for the story.) (Read about the bee crisis.)
Most insects in our environment are beneficial: they do important ecological jobs. Yet you can go into a supermarket and buy a spray can of broad-range poison that will kill all of them. Prof. Peter Dearden
The Writing:The characters are all a part of me in some way. Torgo the hornet grew from my love of sci-fi movie monsters; Fang the snake reflects my own enjoyment of puzzles; Wiri has my impatience; Ash has my sense of humour; and I share Mitsu's interest in ancient wisdom. The characters work as a team to tackle the pesticide threat from 'Slayer Chemicals'. The world's problems can seem overwhelming but Ziggy won't give up easily.
Why Tokyo? The Japanese seem to have a great fascination and respect for insects. I wanted Ziggy to comment on life from an insect's viewpoint and there's plenty of human activity in Tokyo: the bees encounter helicopters, bullet trains, motorbikes, lasers and the new Tokyo Tower. I learned about Japanese honey bees from Michio Sugahara; they have a special way of dealing with giant hornet spies. Watch the movie (delightful subtitles not mine):
More Reviews:
Gorgeous and informative… G Magazine
Wings has made me a bookworm. Katy (Year 6)
What I really liked about the story, apart from the fresh, fun idea, is that the reader sees life from a bee's point of view. It is a fun take and one that will engage young readers.  Laurine Croasdale, ABC Canberra radio
Wings is a great sequel to Sting and is once again full of action and adventure. You don't need to have read Sting to understand what happens as it's a stand-alone book.  The story is told from Ziggy's point of view and he's a cool character who's very brave and loyal. Zac Harding, Christchurch Librarian
I really enjoy your plots and get my head stuck in your book! Boen (Year 6)

The story zips along with plenty of page-turning excitement. The characters are strong-minded individuals and the situations they find themselves in are believable. There's mystery, danger, friendship and team work. Wrapped up in the entertaining plot are surprising facts about bees. It's a superb chapter book for young readers. Jean Bennett

Great plots, clear action and strong relationships make for a great story — the main characters just happen to be bees! Dymocks

You have inspired me. I think one day I will write a book about bees. Lucy (Year 6)

…will foster an appreciation of why bees are important creatures. G Magazine

An action-packed adventure… This book is not to 'bee' missed. Mania magazine, Read of the Month

The inspiration for the Ice Orchid (photo by Mike Murphy):

A Different Ending

This ending of Wings is from my first draft. I'm glad I didn't use it; it's too sad. (The bees' names are different):

Sunlight streaming into the room woke me in the morning. I warmed up my wings and flew down to check on Florian. Calluna was awake beside him. I wouldn't be surprised if she'd stayed there all night. Florian seemed to be still asleep.

'How's he doing?'

Calluna touched me on the head.

'He's gone, Ziggy. I'm so sorry. He went to sleep and never woke up.'

'Don't be silly,' I said. I shook Florian to wake him. But he just lay still.

'But I gave him the pollen. He can't be dead.'

'He died peacefully, Ziggy.'

I looked at Florian's lifeless body. Then it hit me like a smack in the face – I would never speak to him again. Florian was gone forever. That as why he'd made me promise last night. He must have known he'd never see me again.

Barnum and Wiri woke soon after and together we stood around Florian's body in silence. There was nothing anyone could say to take away the pain. It felt as though my chest was being crushed every time I looked at Florian.

'I thought it was only a puzzle, but it's true,' I said. 'Sadness is the heaviest thing in the world.'

'I know what you mean,' Wiri said. 'I feel bad for arguing with him so much lately.'

'Florian told me something before he went to sleep,' Calluna said. 'He said that he loved all of you very much. And that your real work with the humans was just beginning.'

We stayed there with Florian for a long time. Then Wiri went to finish making the wings for Bernie. I hardly knew what to do with myself, so I flew up to the roof to talk to Suzi.

Later that morning we carried Florian up to the garden beside Suzi's hive. We placed his body right in the middle of a bed of vivid blue flowers. We stood in a circle around him and Calluna talked about his long and busy life.

'Florian was amazing,' she said. 'He was the first bee in the world ever to talk directly with a human. He's led our family through some incredible adventures and always tried to keep us safe. Now he will return to the earth and become part of the flowers. Life from death.'

We each picked a blue petal and placed it gently on Florian.

'You will always be a part of us.'