Tolkien Biography
The Hobbit and The Lord of the Rings are the work of an obscure Oxford professor whose specialisation was the West Midland dialect of Middle English, and who lived an ordinary suburban life bringing up his children and tending his garden. – Humphrey Carpenter
My holiday reading is Humphrey Carpenter's wonderful book, J.R.R. Tolkien – A Biography.  The account of his early life is quite moving, and the evolution of his stories is fascinating (as Tolkien said, "Stories tend to get out of hand"). Some quirky influences on his writing include:
The attack on the toddler Tolkien by a terrifying tarantula in South Africa (1895),
Tolkien's language teacher who trained his dog (to lick its lips) with a Gothic command, "smakka bagms",
His 'fellowship' of young writers at college which is broken by the Great War.
The vital inspiration of the Kalevala, (Land of Heroes), the mythology of Finland.
A trip to a 'nasty little suburban resort' where he wrote a poem about a slimy cave creature named 'Glip' (1922).
His friendship with C.S.Lewis, on whom he based Treebeard's 'hrooming' voice.
The Hobbits are just rustic English people. – Tolkien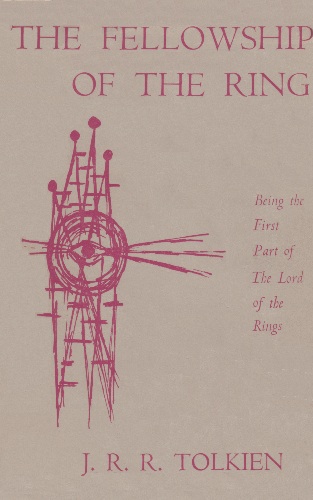 Link to all the Lord of the Rings covers.
Tags: tolkien