My Books
Series of Science and English 'write-on' workbooks for Years 3 to 8. Popular in  classrooms, for homework, homeschooling and to extend children. For the NZ curriculum.
Science
Books for years 3 to 8, explaining science concepts, plus puzzles and experiments that can be done at home. Click here to order.
English
A book for each year level (3 to 6) including fun exercises, grammar skills and creative writing tips.Click here to order.
Sting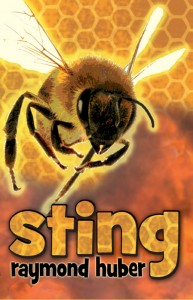 Sci-fi fantasy adventure for ages 6 to 12.  Click here to order.
Dangerous new mission for Ziggy the bee.  Click here to order.
Science readers for schools
©  McGraw-Hill Companies, Inc, 2011.